Strengthening our City's Trees

San Francisco trees are only pruned every 12-15 years, instead of the recommended 3 year cycle. And, tree coverage is poor - ranking 17th of out the top 20 cities.

We e-mailed supervisors before an important vote to return tree responsibility back to the city. The vote won, and voters just passed Measure E to finally take care of our urban forest in the right way.
Speaking up for Bike Lanes

After a tragic night in which two bicyclists were killed within hours of each other across the city, we turned up the pressure on the Mayor and elected officials to demand more protected bike lanes, and traffic enforcement.

Soon after, the Mayor issued an Executive Directive to accelerate bike infrastructure projects.

We highlight ways to make San Francisco a more inclusive, vibrant community
---
More Housing
​San Francisco badly needs more housing of all types.

​Between 2010 and 2013, 32,000 new people moved to San Francisco but only 1,300 new units of housing were added in each of those years.

We must explore all means to incentivize new housing, like density bonus programs and less restrictive zoning.

Stronger Transit
Traffic is getting worse, and commute times longer.

​San Francisco must act swiftly to secure funding and plans for large scale public transportation projects like expanded subway lines.

​Alongside this, better infrastructure for fast growing modes of transportation like bicycles is needed to encourage usage and protect those most vulnerable.

Expanded Open Space
​Open space is crucial to the well being and productivity of any city.

San Francisco should continue to improve it's existing open space, while exploring new, quick ways to add open space. This could a temporary pop-up space or a parking space turned into a Parklet.

Finally, open space must be looked after to remain attractive, safe, and sustainable.
Powered by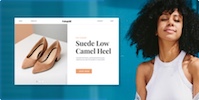 Create your own unique website with customizable templates.